A Minor DUI charge or an underage driver operating under the influence (OUI) is a serious offense that can dramatically impact your future. Massachusetts has a zero-tolerance policy for people drinking and driving under 21. Once arrested, you will be asked to consent to a chemical test (breathalyzer) to determine your Blood Alcohol Concentration (BAC). If you fail the breathalyzer test, the penalties are significant.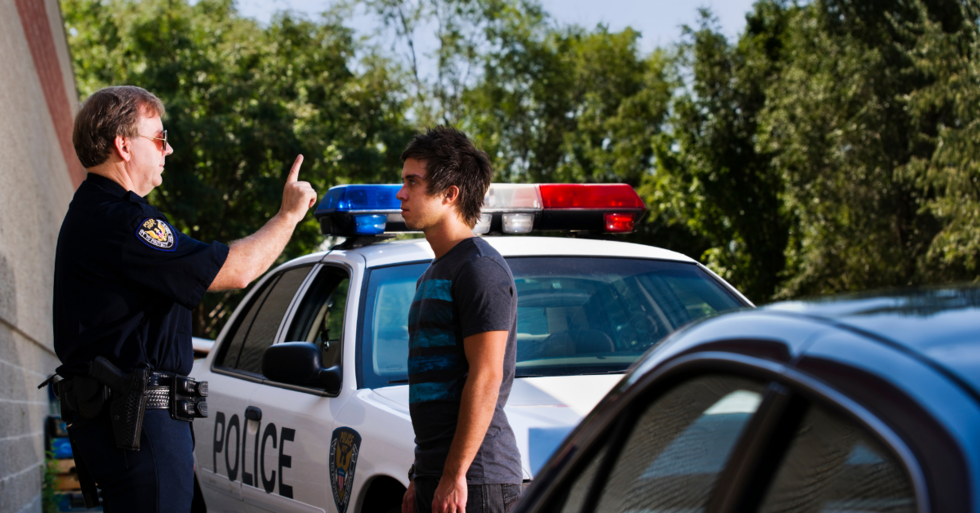 Massachusetts DUI laws are more strict than other states, and the penalties are even more severe for drivers under the age of 21. Finding an experienced DUI defense attorney to discuss you or your child's options is crucial.
What Is The Legal Limit For BAC To Arrest Someone Who Is Under 21?
The RMV will suspend/revoke a learner's permit, driver's license, or right to operate for 30 days if you are under 21 and your BAC is 0.02% or higher and you can be charged. The suspension and revocation are immediate and do not require notification. However, to convict an individual even those under 21 of OUI/DUI the Commonwealth must establish the same standards as if you were 21 or over.
Youth Alcohol Program (YAP)
The Youth Alcohol Program (YAP) suspension/revocation is placed on an underage operator's learner's permit, driver's license, or right to operate when, after being arrested, you refuse to submit to a breathalyzer or fail the test. Multiple suspensions resulting from an alcohol-related violation will be served consecutively.
Youth Alcohol Program Assignment (YAP) suspension:
One year for those under 18 years-old
Six months for 18–20-year-olds
First-time offenders can enroll in the 24D Alcohol Education Program to receive a reduced suspension. You do not qualify for this program if you have been previously arrested or charged for an OUI or Motor Vehicle Homicide. You will be forced to undergo a second round of suspensions if you fail to complete the YAP in full the first time around.
Junior Operator Restrictions
Junior Operators are drivers between the age of 16 ½ and 18. The Junior Operator Law and The Safe Driver Law administer penalties to those who do not abide by the driving laws in Massachusetts. If you are a junior operator or the parent of a junior operator, it is critical that you speak with an experienced license attorney before paying any ticket. Once a ticket is paid, your license will be suspended.
All junior operators must complete their suspension period or other penalties even if they reach 18 before the suspension period ends. All suspensions are mandatory by law and are not eligible for hardship licenses.
Depending on the violation junior operators may need to:
Complete a Driving Attitudinal Retraining Course
Complete the State Courts Against Road Rage (SCARR) program
Pay a reinstatement fee, ranging from $100 – $1,200
Take a full exam which includes the Learner's Permit Exam and Road Test
How A Teen DUI Impacts Your Life
Carrying a criminal conviction as a teen can substantially impact your adult future. For juvenile drivers, this can negatively affect schooling, career options, and more. If an underage driver refuses to take a breathalyzer test, unless you appeal the refusal and are successful it is nearly impossible to avoid suspensions without bringing the case to trial and winning. Refusing a breathalyzer test automatically results in a 3-year license suspension for drivers who are under 21.
Suspension Periods For Refusing A Chemical Test:
| | |
| --- | --- |
| Number of Prior OUIs | Suspension Period |
| None | 3 years |
| One | 3 years |
| Two | 5 years |
| Three | Lifetime |
It is important to fight a Minor DUI charge to avoid risking license suspension, large fees, and a permanent criminal record.
What Are The DUI Consequences Under 21?
Suspension periods vary depending on how many DUI convictions or program assignments you have made and your driving history. Listed below are the suspension periods for underage drivers. In most cases, whether you are underage or not, driver alcohol education is assigned as a consequence of a DUI charge.
Operating Under The Influence Of Alcohol Or Drugs
| | | | | |
| --- | --- | --- | --- | --- |
| 1st Offense | 2nd Offense | 3rd Offense | 4th Offense | 5th Offense |
| 1-year suspension or alternative 210-day suspension + Program Assignment | 2-year suspension – Ignition Interlock Device required – Pass a learner's permit exam and road test | 8-year suspension – Ignition Interlock Device required – Pass a learner's permit exam and road test | 10-year suspension – Ignition Interlock Device required – Pass a learner's permit exam and road test | Lifetime suspension |
Common Suspension Periods For Underage Alcohol Violations
| | | | | |
| --- | --- | --- | --- | --- |
| Violation | Individual under age of 21 purchasing or attempting to purchase liquor | Individual under age 21 possessing alcohol | Individual under age 21 transporting or carrying alcohol unaccompanied by a parent or legal guardian | Procuring alcohol for an individual under age 21 |
| Penalty | 180-day suspension | 90-day suspension | 90-day suspension | 180-day suspension |
| Governing Laws | | | | |
Minor DUI Defense
In Massachusetts, a DUI under 21 is defendable with the right assistance. This arrest does not have to ruin your future. If convicted are options to reduce penalties associated with a conviction.
If you or your child has been arrested for a Minor DUI charge, contact the experienced attorneys at Gilman Law, P.C. Our team aims to protect your future and legal rights as a driver in the state of Massachusetts. By utilizing Attorney Gilman's experience as a hearing officer, you will get the help you need. We offer practical advice and a clear plan of action. Call Gilman Law, P.C., today for a free consultation.