When you are arrested in Massachusetts for a DUI/OUI, the arresting officer has the right to perform a breathalyzer or chemical test to confirm their suspicion that you are driving while intoxicated. In Massachusetts, state law says that by driving a car, an individual has already agreed to take the breathalyzer. This is known as the implied consent law G.L. c. 90, § 24(1)(f)(1). If you fail that test, you may want to get a blood test to challenge the results. An officer can also request a DUI blood test for a driver who is taken to the hospital following an assumed OUI/DUI accident.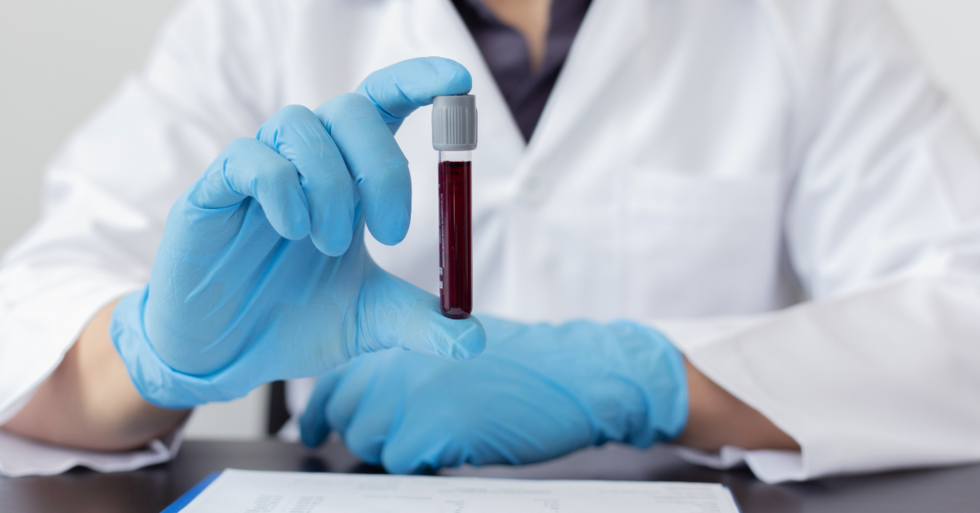 Massachusetts' Implied Consent Law
Due to the Massachusetts Implied Consent Law, drivers are deemed to have consented to a breathalyzer test if they are arrested for an OUI/DUI. The penalty for refusing a breathalyzer test is immediate license suspension. The suspension for drivers over 21 years old ranges from 180-days to a lifetime license suspension. Blood tests may be administered to a driver brought in for treatment at a medical facility following an accident.
In some cases that involve an accident, drivers are not arrested and the police issue a citation instead. Under the Massachusetts Implied Consent law, if you are not placed under arrest the police do not have a right to request a sample of your blood for testing. However, if you were not arrested due to a medical emergency medical staff may deem it necessary to draw blood for treatment purposes.
When a driver who is under arrest refuses a test, the police must immediately seize their license and give them a written notice of suspension. The suspension period varies by the number of previous OUI/DUIs:


First offense: 6-month license suspension (or 3 years if under 21 years old)
Second offense: 3-year license suspension
Third offense: 5-year license suspension
Fourth offense: Lifetime license suspension
You have the right to appeal the refusal at the RMV. It is also your right to refuse to test, and this may be the best option to limit incriminating evidence that can be used against you during the trial. Call an attorney immediately if you decide to refuse a blood alcohol concentration (BAC) test following a DUI arrest.
Blood Test After A Car Accident
Drivers involved in motor vehicle accidents who are transported to the hospital may have blood drawn by hospital staff for medical treatment. Hospital staff will take blood and screen for alcohol or drugs. If blood is drawn for medical purposes, the Commonwealth can legally obtain the records if they meet the standards set in Commonwealth v. Dwyer, 448 Mass. 122 (2006). If the records are obtained, Prosecutors will attempt to introduce the evidence at trial.
Objecting To DUI Blood Test Given At The Hospital
Blood and breathalyzer test results do not determine if you will win or lose a DUI trial but can have a significant impact on the strength or weakness of a driver's case. Defense in these cases is often time technical and scientific. For instance, you can object to the relevancy of the hospital records where there is no probable cause to believe that you were under the influence. You may also object to the blood drawn in the hospital if it was done without your consent and not for medical necessity. Contact an experienced defense attorney if you are charged with a DUI relying on hospital blood test results.
Can You Request A Blood Test After A DUI?
When Massachusetts law enforcement suspects you are operating a vehicle under the influence, they will request that you submit a breathalyzer or chemical test to support the arrest. These tests are used to determine the driver's BAC during the time of the arrest.
You may choose to get an ancillary blood test within a reasonable amount of time if you believe the tests are incorrect. The test must show that the percentage, by weight, of alcohol in your blood was less than eight one-hundredths — or less than two one-hundredths if you're under the age of 21 — to be under the legal limit. A blood test can be strong evidence for the DUI defense if it proves the inaccuracy of the breathalyzer or chemical test performed by the arresting officer.
When To Consult A DUI Lawyer
If you have been arrested for a DUI and have either taken or refused to take a blood test, you should hire an experienced defense attorney such as Gilman Law, P.C. The team aims to protect your legal rights as a driver in the state of Massachusetts. By utilizing Attorney Gilman's experience as a hearing officer, you will get the help you need to be lawfully back on the road. We offer practical advice and a clear plan of action. Call Gilman Law, P.C., today for a free consultation.