A commercial driver's license (CDL) allows a driver to legally operate a commercial motor vehicle. The Massachusetts Registry of Motor Vehicles (RMV) regulates who can operate commercial vehicles and applicants may apply at the age of 18. However, according to Federal Regulations on Mass.gov, the license holder must be 21 years old to transport products across state borders. CDL holders in Massachusetts under 21 are issued a K restriction and can only drive within their own state.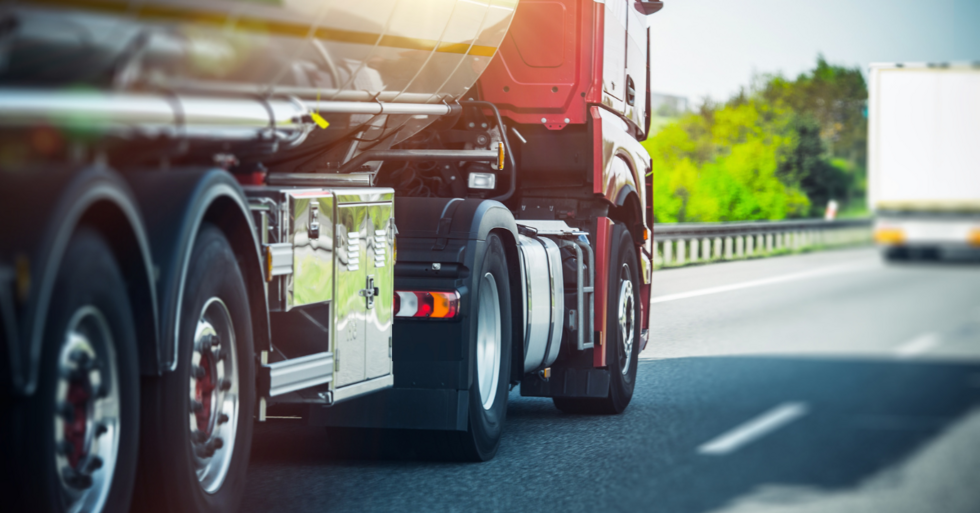 Commercial drivers are given higher penalties for operating a vehicle under the influence. These drivers are held to a higher standard because of the size and weight of the vehicles they operate.
CDL Laws After A DUI Conviction
Once you have obtained your CDL, drivers must be extra careful as the penalties for any future driving infractions are much higher than for drivers with a standard license.
There are major and serious offenses for CDL license holders. A DUI falls into the major offense category. For any combination of the following offenses, drivers will be disqualified from holding a CDL for at least 1 year for a first offense and a lifetime for any second offense:
Major Offenses
Driving any vehicle under the influence of drugs or alcohol.
Driving a commercial motor vehicle (CMV) with a blood alcohol content (BAC) level of 0.04% or higher.
Refusing to take an alcohol test as required by law while driving any vehicle.
Leaving the scene of an accident while driving a vehicle.
Using any vehicle to commit a felony.
Causing a fatality through negligent driving while operating a CMV.
Driving a CMV when, as a result of a prior violation committed in a CMV, your CDL was suspended, revoked, or canceled.
If any of the offenses above occur while you are operating a CMV that is placarded for hazardous materials, a driver will lose their CDL for at least 3 years.
When Can You Get A CDL After A DUI?
If you are convicted of an OUI/DUI for the first time, a driver cannot apply for a CDL license for at least one year. This increases to three years if the driver is transporting hazardous materials. Drivers can apply for a DCL after they meet the appropriate requirements after the year of disqualification.
Massachusetts DUI Penalties For Commercial Drivers
All CDL disqualifications are mandatory. Commercial drivers are held to higher standards than regular drivers due to the nature of their work. Drivers can be disqualified from operating a commercial vehicle for offenses committed in passenger vehicles. In order to qualify as a new or renewing CDL Driver, an individual's entire driving history, including the operation of passenger vehicles, is considered.
If your license is suspended, you must meet certain requirements to have your license reinstated. The consequences for an OUI/DUI first offense with a CDL license results in a one-year CDL disqualification. If you are convicted of a second offense, you will lose your CDL license for life.
Commercial Driver's License Disqualifications
The RMV does not have discretion on the disqualifications. The disqualifications have been adopted by the Massachusetts Legislature and mirror the Federal Regulations.
An operator with a CDL disqualification is not eligible to apply for a hardship license.
Hearings for CDL disqualifications are not granted. You may request a hearing to dispute the accuracy of the RMV's record only. If you feel an error has been made, you must present a document to demonstrate that you are not guilty or not responsible for the reported violation.
Reinstating A CDL After A DUI In Massachusetts
If you have been disqualified from obtaining a CDL license and are attempting to be reinstated, you should seek the help of an experienced Massachusetts Defense Attorney. You can reinstate your license after a DUI but extensive steps must be taken, the first of which is waiting until you are eligible to apply for reinstatement. If you serve more than one year of a CDL disqualification, the Massachusetts RMV requires that you complete the full CDL examination. Gilman Law P.C. has successfully petitioned to have these requirements waived.
To Reinstate Your Commercial Driver's License, You Must:
Check license status and see what requirements must be met for your specific case.
Pay the reinstatement fee, this varies based on the violation.
Pass one or more of the required driver's tests.
If you are at risk of losing your commercial driver's license due to a recent OUI/DUI charge, contact us immediately. Our team aims to protect your career and legal rights as a driver in the state of Massachusetts. By utilizing the years of experience at Gilman Law, P.C., you will get the legal guidance, representation, and advice you deserve. We offer practical advice and a clear plan of action. Call Gilman Law, P.C., today for a free consultation.