Each state is required to notify a driver's home state through the National Driver Register (NDR) if they have committed an offense that has caused officials to suspend or revoke their out-of-state license.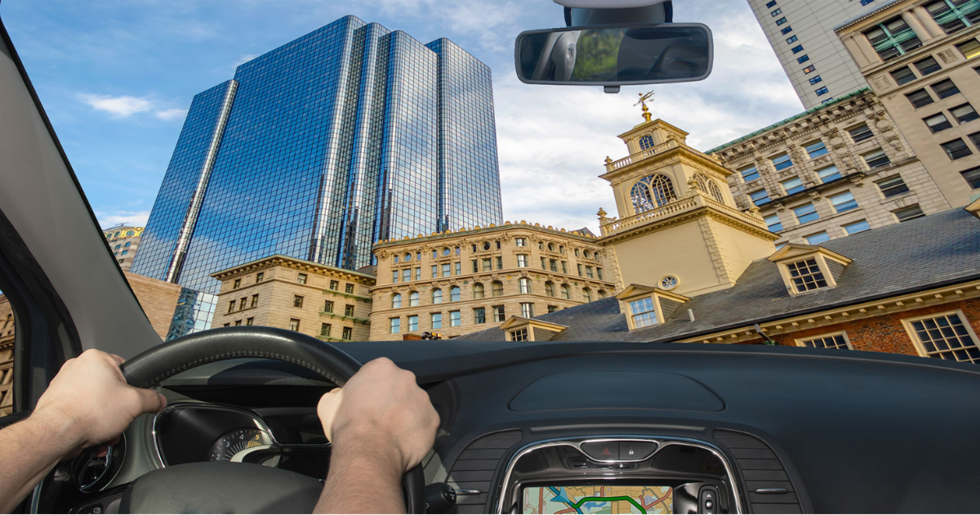 If you are passing through, visiting, or recently moved to the state of Massachusetts and have received an OUI/DUI, it is a complicated matter because of the difference in state penalties and consequences.
If you are from out of state, here is everything you need to know about Massachusetts OUI laws and regulations.
What Is An OUI?
An OUI, or Operating Under the Influence, is a charge given in Massachusetts for people who are operating a vehicle under the influence of either drugs or alcohol. These substances affect people in different ways, so each state in the U.S. has laws that set limits to those who drive while impaired.
In the Commonwealth of Massachusetts, state law sets a legal limit for blood alcohol content (BAC) at 0.08 percent. If a person submits to a chemical breath test, anything above 0.06 will be charged an OUI under a "per se" violation. If someone is arrested and does not agree to a breathalyzer, they can still be charged under the Massachusetts impairment theory.
Do I Need A Massachusetts Attorney?
Although you do not necessarily need a Massachusetts attorney, it is highly recommended seeing as the state has more complex and strict DUI/OUI laws than most in the country. The penalty commonly leads to probation, expensive fines, license suspension, and sometimes jail time. Working with a lawyer who specializes in these laws and regulations enhances your ability to minimize the negative consequences.
OUI Court Locations In Massachusetts
There are numerous court locations for each county in the state of Massachusetts. Your arraignment and any following court dates will occur in the county in which you were charged.
Middlesex County Court
The Middlesex Superior Court serves all cities and towns of Middlesex County. There is a large free parking lot available to the public at the courthouse. This location can be found at the address:
200 Trade Center, 2 nd Floor, Woburn, MA 01801
Their hours of operations:
Monday – Friday
8:30 a.m. – 4:30 p.m.
Plymouth District Court
The Plymouth District Court serves Duxbury, Halifax, Hanson, Kingston, Marshfield, Pembroke, Plymouth, and Plympton. They offer free parking for the public. This court is found at the address:
52 Obery Street, Plymouth, MA 02360
The hours of operations:
8:30 a.m. – 4:30 p.m.
Worcester District Court
The Worcester District Court serves Auburn, Millbury, and Worcester. There are paid parking lots and garages as well as parking spots with meters near the courthouse available to the public. The location is found at the address:
225 Main Street, Worcester, MA 01608
The hours of operations:
Monday – Friday
8:30 a.m. – 4:30 p.m.
These are merely some courthouse locations and counties in Massachusetts. It is imperative to do the research before your court date to prepare for your hearing. If you are prepared, arrive early, and have legal counsel beforehand, you are more likely to make a good impression on the judge and undergo a better case.
Can My License Be Suspended In Massachusetts?
Technically, an out-of-state driver cannot have their license suspended in Massachusetts after being charged with OUI/DUI. Although, the state will suspend driving privileges in the Commonwealth and notify your home state of the arrest and charges.
Thereafter, the suspension time can vary compared to the out-of-state driver's home state and whether they will match the amount that Massachusetts admits or not. Driving privileges are not automatically reinstated at the end of the suspension in the Commonwealth until you contact Massachusetts RMV for reinstatement.
National Driver's License Registry
The National Driver's License Registry (NDR) is a database that can be referred to when checking if someone has a problem with their license in another state. The records maintained at the NDR consist of name, date of birth, gender, driver's license number, and reporting state. If there is a problem with your license, it must be resolved before issuing or renewing another driver's license.
What Is The Court Process For An OUI?
If you were not arrested, the court process for an OUI begins with a summons mailed to you stating all of the charges filed against you. Here is a breakdown of the court process for OUIs and DUIs in Massachusetts:
Arraignment: You will appear in court, then be formally given the charges against you, and assess if you are being released with or without bail or conditions of release.
Pre-trial Conference: Opportunity for your Attorney to request relevant discovery (photographs, reports, videos and witness statements) from the Commonwealth.
Compliance and Election Hearing: Date by which the Prosecution is supposed to turn over relevant materials to the Defense.
Motion Hearing:

Opportunity to limit testimony or evidence from being used against a Defendant.
Trial:

Trials in Massachusetts may be in front a jury or heard by a single judge.
It is best to contact an experienced attorney as soon as possible if you are charged with an OUI. They will give you your best chance at success in your case and could also help you avoid a lengthier court process.
What Is The Valor Act?
The Valor Act is for people who are/were in the military and have recently been charged with an OUI or another criminal charge. The act permits someone who has served in the military to have a criminal charge, dismissed under a diversionary program..
Consult with your attorney if you think the Valor Act may apply to you and your case.