After getting arrested for a DUI, you should contact an attorney as soon as possible. Here is a breakdown of the DUI court process, from your first appearance in court to your case's possibility of reaching trial.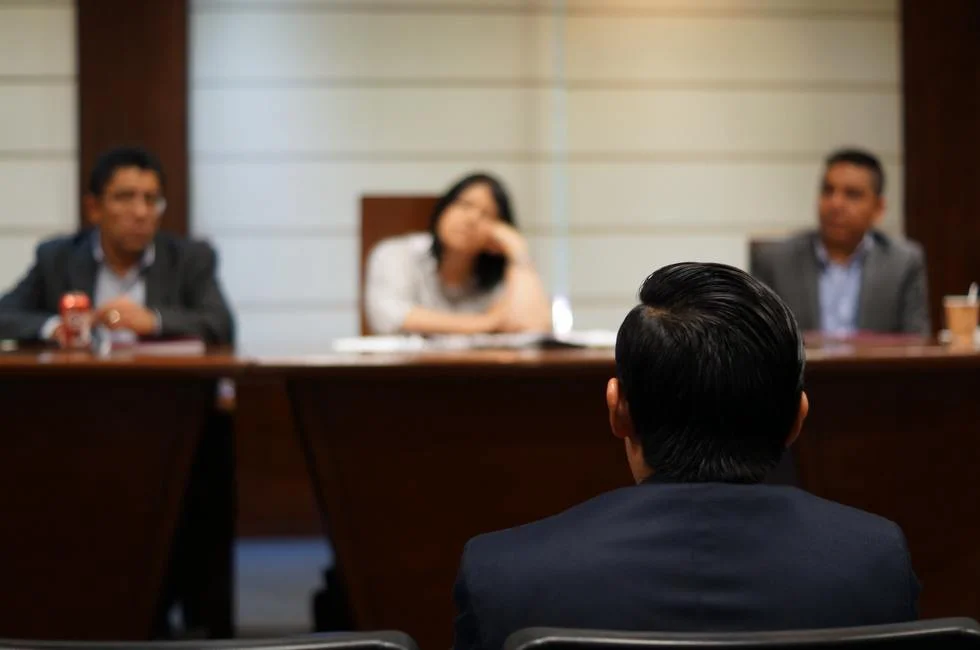 What Happens At A First Appearance In Court?
If you were not arrested, a summons will be mailed to you that contains the date and time for your first appearance in court. A summons will include the criminal charges filed against you. If you were arrested, your first appearance in court will be on the next business day that the court is open.
What Is An Arraignment?
An arraignment is your first appearance in a Massachusetts district court. The first court appearance is an opportunity for the court to announce the formal charges against you. It is also an opportunity for the Prosecution to request bail, detention, or conditions of release. Generally speaking, this is more of an administrative event.
If you were arrested, a bail commissioner can set a bail amount and conditions. However, in subsequent OUI cases, the Prosecution may be inclined to set conditions to hold you. You can also be released on a written promise to return for your next mandatory court date.
Pre-Trial Conference
Although it is referred to as a pre-trial conference, this does not mean that your case is close to going to trial. This is an opportunity for the defense to request evidence, such as videos, statements, etc.
Based on the assessed evidence, the prosecutor can provide options to you and your attorney. Having a DUI defense attorney present during this time can help you further understand your options and negotiate on your behalf. A highly experienced DUI attorney has been to thousands of pre-trial conferences and understands how to proceed in your best interest, possibly resolve the case during this time, and what discovery to request.
In certain cases, there may be more than one pre-trial conference, depending on how long it takes the district attorney's office to provide the requested discovery.
Discovery Compliance And Election Date
Discovery compliance dates are, in theory, the date by which the discovery must be turned over.
When there is no discovery provided, there can be penalties imposed. Similar to the pre-trial conference, the discovery compliance date could be when your attorney enters a plea or the case is resolved without moving into trial.
Motion Hearing
DUI motion hearings are one of the most important parts of the DUI court process. Your attorney can file motions that could prevent negative evidence being admissible at trial. In some cases, motions can result in the case being dismissed.
Motions are often used to help protect the defendant and make their case stronger. There are many motions that attorneys look for in DUI cases. Here are some examples of motions that can be filed to help lead you to success in your case:
Pierre Motion: Established in the

Commonwealth v. Pierre

case, a Pierre Motion requires the Commonwealth to prove that a breath test was used in compliance with breath test regulations before the results of the breath test are used in a trial.
Motion to Suppress Statements: If your attorney discovers that police did not comply with laws and regulations in order to obtain evidence that led to your arrest, they can file a motion to suppress statements, which excludes certain evidence from trial.
DiBennadetto Motion to Dismiss: Established in the

Commonwealth v. John D. DiBennadetto

case, the police must be able to establish probable cause for your DUI arrest or the case could be dismissed.
Having an experienced lawyer on your team from day one can help identify ways to significantly improve your chances of success in your DUI case.
Trial By Jury, Bench Trial, Or Resolve?
Once the discovery is complete, you will sit down with your attorney and review all the evidence. This review will help you decide how to move forward. The options for moving forward are through a trial by jury, bench trial, or by resolving the case.
Trial By Jury
In a trial by jury, the defendant works with their attorney to pick 6 candidates to fairly judge your case. The right to a trial by jury would be a preferable option if your attorney assesses your case and advises that it would be best to have the case judged by people who are more likely to understand the circumstances than a judge. A verdict required all 6 members voted find a defendant guilty or not guilty.
Bench Trial
Bench trials are where a judge determines your guilt as opposed to a selected jury. These tend to be quicker trials and are more preferable if your attorney thinks you might benefit more from being judged by a single judge who are far more familiar with DUI defense.
Resolve
Not all DUI cases make it to trial. Some are resolved before they a trial date. This can happen through filing a motion or even during the pre-trial conference. Your attorney will work with you to determine whether you are able to resolve the case before a trial begins.
Do You Need To Schedule A Legal Consultation With An Attorney?
It is important to remember that you have a Constitutional Right to the presumption of innocence. Even a high probability of guilt is not enough for a conviction. Having a legal consultation with an attorney can help you determine the best course of action moving forward.
Attorney Matthew Gilman and Gilman Law P.C. have the experience you need to have the best chance at success in your case. He has a past history of success even in cases with a high probability of guilt. Contact Gilman Law P.C. if you need to begin a legal consultation to discuss how to move forward with your DUI case.