If your license is suspended or revoked for driving under the influence (DUI) or being a habitual traffic offender, you might be eligible to apply for a hardship license. The Registry of Motor Vehicles will only consider hardship licenses on these two suspensions. If your license is suspended due to an Immediate Threat or Medical Suspension, you are not eligible to apply for a hardship license.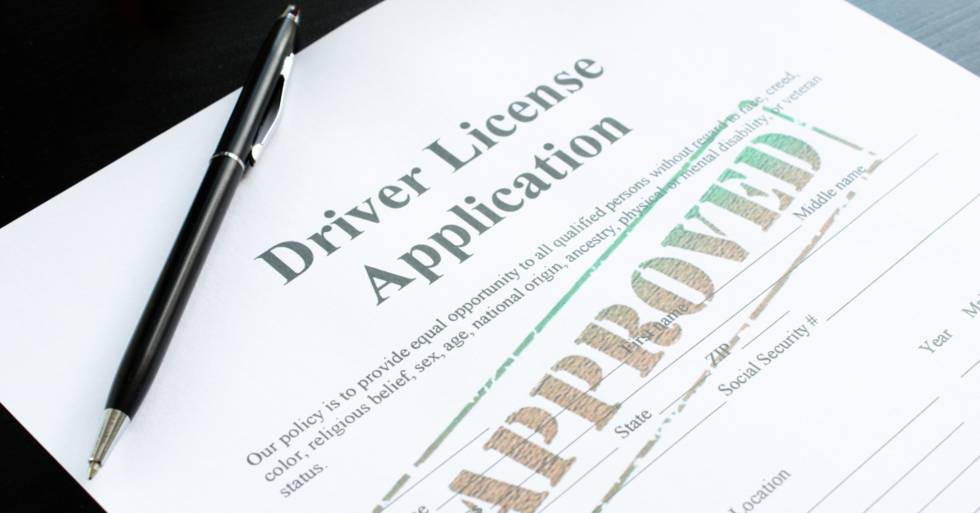 To apply for a hardship license you must schedule a virtual license suspension hearing with the Driver Control Unit of the Registry of Motor Vehicles and if necessary, appeal to the Division of Insurance Board of Appeals. At either hearing you will need to present all necessary documents for the case along with other requirements that must be met on that day.
There are a few questions that must be answered to determine your eligibility for a temporary hardship license i.e., a "Cinderella license" and those can be answered by clicking here. The results of your application are subject to the RMV and can be denied at any time. Hiring an experienced attorney who knows what the Registry is seeking, makes your chances of success more likely.
How Long Does It Take To Get A Hardship License?
The time it takes to receive a hardship license depends on a number of factors. If you are seeking a hardship following a first offense OUI you must wait at least until the court sends over the case disposition information. It takes on average three to four week wait to get a virtual hearing. Board of Appeal Hearings are scheduled on a rolling basis based on the type and length of a license suspension.
How To Apply For A Hardship License In Massachusetts With The Registry Of Motor Vehicles?
To apply for a hardship license, you must schedule a virtual hearing with a hearing officer from the Driver Control Unit. Hearings are no longer held in person. The hearing itself will be held through a conference call. When scheduling the hearing you will need upload all of your supporting documentation. If you are missing documentation, you will need to schedule a further hearing that can be a month later.
After meeting the criteria, the Registry will analyze your paperwork, and make a decision. Some hearing officers will take the case under advisement and issue a decision within 10-days. Reinstatement fees are determined by MGL, Chapter 90, Section 33, and range from $100 to $1200.
Documents Required For A DUI Hardship License MA
The documents required for a DUI hardship license depend on the number of prior convictions you have committed and the type of offenses you commit. You will need proof of enrollment and/or completion of the appropriate Alcohol Drug Treatment Program as well as Proof of Employment...
Registry of Motor Vehicles Criteria:
Hardship License Requirements
If you are struggling to keep your job because you are unable to drive, that is a reason to apply for a hardship license. To even be eligible for a hardship license, you must have both proof of employment and need.
You must provide to the Registry a letter from your employer, on company letterhead, signed by the supervisor that states the hours you work. Getting the license is completely up to the RMV hearing officer's decision — they have no legal obligation to grant this to you. Hiring an attorney will make you are fully prepared for this important hearing.
If you are approved for a hardship license, you will have an H restriction added to your driver's license/record. You will be legally able to drive between the restricted twelve-hour window, seven days a week.
Hardship License For Minors
It is more complicated for a minor to obtain a hardship license. If you received an OUI under 21 and failed a breath test but plead guilty (or Continuance Without Finding), you are eligible for a Massachusetts hardship license. The RMV hearings officers may be less inclined to grant one due to not only having an OUI on your record but you are 21. Having an experienced License Suspension Attorney can put you in the best position to be successful.
If you refused a breath test, you cannot receive a hardship license to cover the period of license suspension due to the refusal. The exception to this rule is on first offense OUI's and Second First Offense (Cahill) OUI's.
If your license is suspended, contact the experienced attorneys at Gilman Law, P.C. to assist you. Our team aims to protect your legal rights as a driver in the state of Massachusetts. By utilizing Attorney Gilman's experience as a hearing officer, you will get the help you need and get back on the road. We offer practical advice and a clear plan of action. Call Gilman Law, P.C., today for a free consultation.