You have the legal right to appeal a license suspension or revocation in the state of Massachusetts. License Suspension Appeals can be resolved through the Registry of Motor Vehicles Driver Control Unit and/or the Division of Insurance Board of Appeals. Depending on the basis of your suspension you may be limited to just the Board of Appeal. The first step is to decide whether your suspension can be appealed directly through the Suspension Department of the Registry of Motor Vehicles or by the Board of Appeal.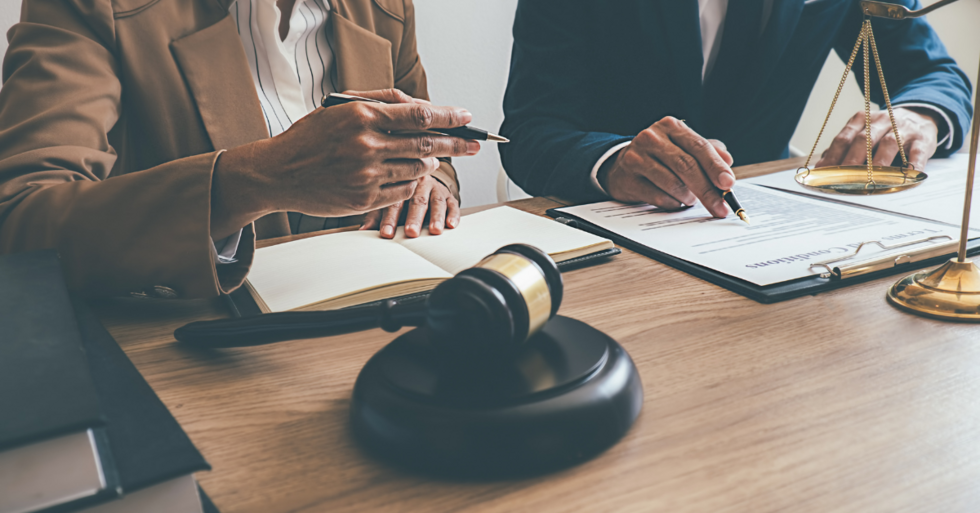 There are many reasons why your drivers license or right to operate in Massachusetts may be suspended. Suspensions can vary from indefinite immediate threat suspensions, medical suspensions OUI/DUI convictions, and more. Some suspensions may be invalid. It is important to investigate your options to restore your right to drive in Massachusetts.
How To Appeal An Immediate Threat License Suspension
If you receive a notice from the Registry of Motor Vehicles (RMV) regarding an immediate threat of license suspension, you may file a driver's license appeal through the Registry of Motor Vehicles and the Division of Insurance Board of Appeals. Contacting an experienced attorney who has experience with these cases is the most effective option.
If you have a pending court case connected to the suspension, the RMV will not rule on your appeal. They will advise that you come back once the case is resolved to apply for an appeal.
What Makes An Immediate Threat License Suspension Unfair?
Immediate threat license suspensions are unfair in specific circumstances because a police officer or medical professional can choose to contact the RMV and suspend your license at any given time. They do this to minimize drivers that pose a threat to the public, but they may do this without sufficient evidence.
These suspensions also last for an indefinite length, are given often and hard to resolve. The determination can be made by a police report without an official hearing. It is crucial that you contact an experienced attorney to help you fight this unjust ruling.
Common Reason For Immediate Threat License Suspensions
The most common reasons why an immediate threat license suspension is granted is because a police officer or a physician has formed the opinion that your continued operation of a motor vehicle poses a threat to public safety or that you have a medical condition that makes it unsafe for you to operate a vehicle.
Driving Under The Influence & No Administrative Suspensions
After some cases of OUI incidents, operators are transported to the hospital. In many of these cases, there is no evidence the operator of the vehicle took the breathalyzer test or refused it. In these cases, the arresting police department will file a notice to the RMV requesting that your license be suspended indefinitely as an immediate threat.
This suspension will last until at least the case is resolved; you can apply for a suspension appeal with the Board. If the Board votes to grant relief, that will lead to a shorter license suspension.
What Medical Conditions Can Prevent You From Driving?
Common medical conditions that prevent people from driving are related to vision, seizures/loss of consciousness, cardiovascular conditions, cognitive impairment, or more. There are specific medical qualifications that the RMV requires for a driver to continue legally operating a vehicle in the state of Massachusetts.
License Suspensions For Repeat Offender Appeal
The RMV will suspend or revoke your learner's permit, driver's license, or right to operate for four years if you have accumulated a total of three major violations or any combination of 12 major and/or minor moving violations over a five-year period. This also includes when offenses occur out of state.
License Suspensions For Junior Operator Appeal
All Junior Operator suspensions are mandatory under the state law of Massachusetts. The RMV may not alter these suspensions or revocations. Individuals suspended as a Junior Operator can seek relieve through the Division of Insurance Board of Appeals. The Board has the authority to grant relief from these suspensions.
If your license is suspended, contact the experienced attorneys at Gilman Law, P.C. to assist you. Our team aims to protect your legal rights as a driver in the state of Massachusetts. By utilizing Attorney Gilman's experience as a hearing officer, you will get the help you need and get back on the road. We offer practical advice and a clear plan of action. Call Gilman Law, P.C., today for a free consultation.