When you receive notice that your license is suspended how one gets reinstated is of critical importance. In Massachusetts there are two avenues for dealing with a license suspension. You can request a Registry of Motor Vehicles Suspension Hearing and you can file a formal appeal with the Massachusetts Division of Insurance Board of Appeals.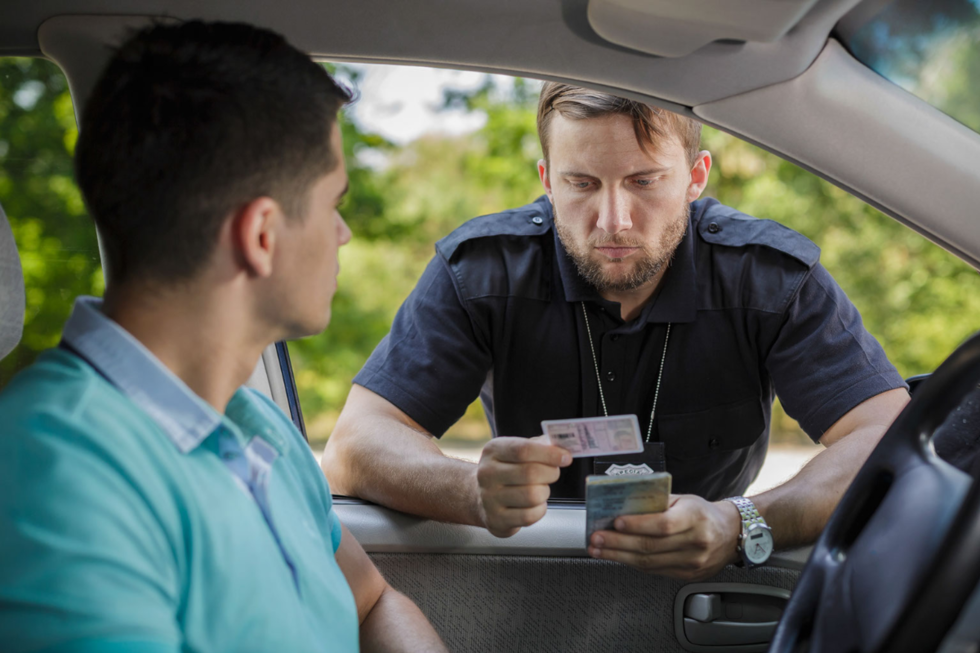 If your license is suspended, contact an attorney as soon as possible. They can help prepare you for questions you might face during the hearing as well as gather any supporting documentation to support getting you back on the road.
What Is Immediate Threat License Suspension?
Immediate threat license suspension occurs when an officer, doctor or other third party sends a request to the Registry of Motor Vehicles to suspend your right to operate a motor vehicle indefinitely. Through an immediate threat license suspension, there is no set date upon which your license will be reinstated. Indefinitely means indefinitely. Once the decision to suspend someone as an immediate threat is made there is no challenging that decision. It now turns on what steps you must take to put yourself in a position to establish that you are not a threat to public safety.
More often than not, the RMV will approve the officer's request for an immediate threat license suspension. The RMV can suspend learners' permits, drivers' licenses, and vehicle registrations through this action. In many cases the registry on its own volition without any request may suspend a person as an immediate threat.
How To File An Appeal For License Suspension With The Registry Of Motor Vehicles
To discuss the suspension with a Registry of Motor Vehicles Hearings Officer you will need to schedule a virtual hearing. The days of walking into the Registry, filing out a form and waiting to speak in person with a hearings officer are over. All hearings are scheduled via the Mass RMV website. You select the date and time of your choosing and at that time a hearings officer will contact you directly from a block or restricted number. The hearing will be conducted via telephone.
You have a right to have an Attorney represent you at this hearing. In many cases, we may be able to get you before a hearing officer in a timelier fashion. We can also get all relevant documents to the appropriate individuals so that the hearings officer will be prepared. We believe in not wasting the Hearing Officers time. We will make sure that when we schedule your Registry Hearing you will be in a position to be reinstated.
However some cases for one reason or another cannot be resolved at the Registry of Motor Vehicles and will need to be appealed to the Division of Insurance Board of Appeals.
How To File An Appeal For License Suspension With The Board Of Appeals
The appeal process at the Division of Insurance Board of Appeals for any license suspension begins by filing an appeal application including a $50 filing fee. It often will be months before your check is cashed and you receive any hearing notification. Due to COVID-19 the Board is conducting hearings virtually and not in person. At the hearing you have the right to be represented by an attorney.
The Board tries to schedule Appeals according to the length of your suspension, along with the order in which they are received.
There are no walk-ins allowed for license suspension or appeal hearings.
What Does The Board Of Appeal Review?
The Massachusetts Board of Appeal has legal authority to modify any license suspension including immediate threats. At the appeal hearing, the Board of Appeal will review your case, police reports, your driving history, your criminal history, any out-of-state offenses that you may have against you. The Registry of Motor Vehicles is very often represented by an Attorney who presents all the supporting documents in favor of maintaining the license suspension.
After the Registry has presented the record, you and your attorney present your case. The Board likes to receive supporting documents in your favor. Lawyers that practice regularly before the Board and the Registry understand what is needed to put you in the best position to succeed.
The Board of Appeal reviews and determines their decision privately after the appeal hearing. It may take a few days or longer to hear a response. Decisions are e-mailed. If the Board votes to help you, you need to present the decision to the Registry of Motor Vehicles and schedule a telephonic hearing with the Registry Suspension Unit. The Board's decision is not a license to drive.
How An Attorney Can Help You Prepare
To prepare for a license suspension appeal hearing, you will need to bring all necessary documentation with you. This will vary depending on the type of hearing you have.
On the day of your hearing, your attorney will present your case and present all the relevant supporting documents. Most importantly, your attorney will prepare to answer the most common questions posed by members of the Board.
Gilman Law P.C. specializes in immediate threat license suspensions and Massachusetts License Suspension Defense and has a strong track record of success. They will ensure that you are fully prepared for the appeal hearing and will stand by your side throughout the process.
Your attorney will help you prepare for what the appeal hearing is like and what they might ask you during the hearing.
How Long Is A Hearing?
An appeal hearing for a license suspension occurs at a specific time, date, and is held virtually via Microsoft Teams.
The hearing begins with everyone introducing themselves. The Registry Attorney will then present your record, as well as the RMV's decision for a license suspension. Your driving history, criminal history, and any out of state citations will be reviewed. Your whole past is relevant to the Board even events not related to drive. Any supporting evidence, such as police reports, will be reviewed as well.
You will then have the opportunity to present your case. At this time, your attorney will have a memorandum and supporting documentation ready to support your case. An experienced attorney, such as Attorney Matthew Gilman, will be able to anticipate the Board's questions and help you prepare ahead of time for how to answer.
After the hearing, the Board votes in private. A decision may not come for 7-15 days or more.
What To Do If Your Appeal Is Successful
If your appeal is successful, you may need to apply for reinstatement through the RMV. The Board Order is not a license to drive. Not until you have paid your reinstatement fees and your license status is active are you cleared to drive.
You must present the Board Order to the Registry of Motor Vehicles Suspension Unit through a RMV virtual hearing. The days of walking into the Registry and requesting a hearing are over. All hearings with hearings officers are scheduled and held virtually via telephone. At a set date and time of your choosing an assigned hearing officer will contact you directly via a blocked number. The process can be cumbersome, and Attorneys can represent you at this hearing as well. The Hearing Officer will process the decision, set any reinstatement fees and instruct you on the process moving forward.