If the Registry of Motor Vehicles (RMV) believes that your operation of a vehicle poses an immediate threat to public safety, they can revoke your learner's permit, driver's license, vehicle registration, or right to operate immediately for an indefinite period. This suspension can be made at the request of police officers or medical professionals or the Registry may impose such a suspension of its own volition. The purpose is to take the driver off the road until the Registry of Motor Vehicles or Division of Insurance Board of Appeal determines that it is safe for them to operate a vehicle.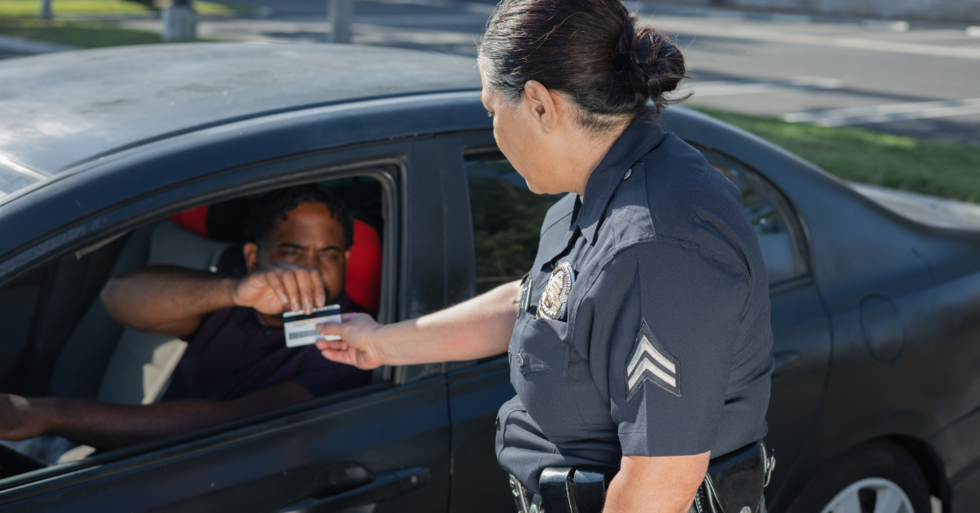 Reinstating Your License With The Board Of Appeals
If the Massachusetts Registry sends you a notice suspending your license and you wish to fight it, there are two avenues for handling the suspension. You can request a virtual hearing with a Registry of Motor Vehicles Hearing Officer and/or you may file a driver's license appeal with the Division of Insurance Board of Appeal. The Board has jurisdiction over appeals of motor vehicle at-fault accidents, decisions of the Registry of Motor Vehicles, and automobile insurance cancellations. Breathalyzer Refusal/Chemical Test Refusal revocations must be appealed through the court system.
Do I Qualify For A Hardship License After Immediate Threat?
A hardship license is not available to drivers who have an immediate threat of suspension. Immediate threat suspensions are all-or-nothing suspensions. Either the Registry or Board of Appeals believes you are a threat to operating or not.
As soon as you are notified that your license is suspended as an immediate threat, t is important to consult with an experienced attorney who understands cases with the RMV and Board of Appeal. They can help go on the offensive and guide you on how to put yourself in the best position to be successful and get your license reinstated.
Getting License Back After Immediate Threat Medical Suspension
Reinstating your license after an immediate threat of medical suspension almost always requires clearance from your doctor. They will need to review the complaint filed against you and complete RMV-specific documentation indicating you do not have a health condition preventing you from safely operating a vehicle. If you are currently taking medication, they must also state it does not impact your driving in any way. These are very fact-specific and sensitive hearings that can take time to resolve.
Consequences For Driving With A Suspended License
When driving under a suspended or revoked license, the consequences vary depending on the basis for the underlying suspension. It is important to avoid a conviction when stopped for operating after suspension given that the penalties can be costly and severe.
If you are convicted of driving with a suspended license, you will be further suspended for at least 60-days and up to one year. If you are presently suspended for an OUI/DUI or habitual traffic offender, the one-year suspension will end to commence after the expiration of the prior suspension. In addition, a conviction for operating after suspension will carry a $500 reinstatement fee and can result in a jail sentence.
What is an indefinite Immediate Threat Revocation?
An Indefinite Immediate Threat Suspension is a suspension imposed by the Registry of Motor Vehicles due to a complaint filed by a police officer or medical professional. This request filed to the police or medical professionals assert that you pose an immediate threat to the public safety on the road. After receiving such a complaint, a Registry reviews the request and issues a revocation that is indefinite and immediate, meaning there is no set expiration date or waiting period before it can be lifted.
This indefinite immediate threat suspension is a serious matter. These are indefinite suspensions with no specific end dates. To regain your driving privileges, you must go through a process where you need to be cleared by either an RMV (Registry of Motor Vehicles) Hearing Officer or the Board of Appeal.
What happens if there are pending criminal charges?
When there are pending criminal charges, the Registry takes those into consideration for reinstatement purposes. In most cases, reinstatement will not be considered until the charges have been resolved in court. However, there is an alternative option available. If an individual wishes to pursue reinstatement while criminal charges are pending, they can bypass the Registry Hearing Officer and directly approach the Board of Appeal. The Board has the authority to order the Registry to reinstate the individual's status. At Gilman Law, P.C., our fees include representation before both the Registry and Board of Appeals. We have no hidden fees.
What kind of information is needed to proceed with the reinstatement process?
To proceed with the license reinstatement process, it is essential to acquire specific information from the Registry of Motor Vehicles. This often includes obtaining a copy of the complaint responsible for the license suspension. The details within the complaint will determine the subsequent steps to be taken. Factors such as an accident or erratic driving behavior, as well as any medical concerns, often are outlined in the complaint. Hence, obtaining a copy of this complaint is the crucial initial step in initiating the reinstatement process.
Additionally, it is important to gather substantial evidence to support the claim for license reinstatement. This evidence may consist of various documents depending on the situation. For instance, obtaining medical clearance could be one aspect of the evidence required, especially if medical concerns were highlighted in the complaint. Furthermore, providing a risk of recidivism letter or completing safe driving classes might be necessary in other cases. Suggestions could be made to obtain letters of recommendation to further strengthen the argument for reinstatement.
The information needed to proceed with the license reinstatement process involves obtaining the complaint that triggered the suspension and further developing evidence to demonstrate the driver's readiness for safe operation. This evidence might encompass medical clearance, risk of recidivism analysis, completion of safe driving classes, and even letters of recommendation.
How can someone get their license reinstated after an indefinite immediate threat revocation?
To reinstate a driver's license after an indefinite immediate threat revocation, there is a specific process that we have developed to help our thousands of clients get reinstated. Here are the steps involved in obtaining a license reinstatement:
Obtain Information

: All immediate threat cases begin by collecting all relevant information that led to the license suspension. What was submitted to the Registry will guide the firm in developing a license reinstatement plan.

Develop

Evidence

: Once the suspension is imposed the Registry will not reconsider whether it was right or wrong. At Gilman Law we have the knowledge and experience to develop a plan and evidence that demonstrates the individual's ability to operate a vehicle safely. This evidence will play a crucial role in supporting the case for license reinstatement.

Registry Hearing

: Once we have obtained the necessary documents and evidence, the firm will schedule a hearing with the RMV (Registry of Motor Vehicles). These hearings are held via telephone through a conference call. During this hearing, the client, along with their legal representative, will have an opportunity to show they are not a threat to public safety. The hearing will include a discussion about the incident that led to the immediate threat suspension and providing evidence that supports the client's fitness to opreate.

Pending Criminal Charges

: If there are pending criminal charges associated with the incident, the Registry will not consider reinstating the license until the case is resolved in court. However, we can file directly to the Board of Appeal, which holds the authority to order the Registry to reinstate the license.
By following Gilman Law's proven process, your license can be reinstated from an indefinite immediate threat revocation.
What Happens If The RMV Refuses To Reinstate Your License?
Once the decision has been made to suspend an individual's license as an immediate threat, that decision is final. The Registry can set specific parameters that must be met before reinstating a suspended license. Drivers that are junior operators at the time of their suspension or those who are suspended for more than two years must retake the permit and road test. A Commercial Driver's License (CDL) driver must take a CDL permit exam and road test. The RMV will decide for those under two years of suspension if they need to take the tests to reinstate their license.
If the RMV issues an immediate threat of license suspension, contact the experienced attorneys at Gilman Law, P.C. Our team aims to protect your future and legal rights as a driver in the state of Massachusetts. By utilizing Attorney Gilman's experience as a hearing officer, you will get the help you need. We offer practical advice and a clear plan of action. Call Gilman Law, P.C., today for a free consultation.